IGNITING BOLD BRANDS WITH THE SOUL OF KENYAN CRAFT
We're visionary catalysts on a mission to partner with the globe's most creative brands to unlock unprecedented innovation and economic opportunity held within Kenya's craft and materials heritage, all while harmonizing with the trajectory of a technology-driven future.
ONE-STOP, END-TO-END SERVICES
R&D
Our R&D facility in Nairobi has the tools, skills, and cultural and contextual know-how to realize your product concepts. Need new ideas? We have those too.
Design
Our Kenya and Italy-trained designers are at your service, rethinking heritage craft techniques and materials for your projects.
Production & Sourcing
From sampling to a full run, we manage production for materials and finished products for you - even in the most remote rural areas - ensuring adherence to global standards.
Corporate Gifting
We take the hassle out of sourcing ethically-made products for your gifting initiatives, and customize them to fit your brand and target audiences.
Consulting Services
We provide high-quality data and insights to get your project started, differentiated, and serviced all the way through completion.
Content-Creation
We capture the human stories, provenance, and technical details of materials and artisanal techniques, to take your audiences behind the scenes.
CONVENIENCE REDEFINED
Rest easy. As your one-stop solution, we manage everything – from R&D, design, sourcing, production, data, to content services for global brands. Collaborating with our partner makers and materials producers, your project needs are fully handled. Our forefront expertise in elevated craftsmanship fuels boundless creative and economic possibilities.
Are you a global fashion brand, interior design / architecture firm, or a company looking for innovative gifting solutions? We would love to hear from you.
Contact Us
Our Work
We're not just a one-stop shop – we're your creative, R&D, production, sourcing, and content partner.
Our clients attest that we integrate into their teams, becoming a valued extension of their companies.
DISCOVER OUR WORK
Weaving Tradition Into Modernity.
Tasked by a sustainability-focused heritage luxury house to fuse time-honored weaving techniques with out-of-the-box, contemporary designs, we heeded the challenge, presenting a harmonious convergence of heritage and innovation.
Applying The "Trash-To-Treasure" Philosophy To High-End Design
Called upon by a renowned fashion industry brand, we accepted an R&D challenge involving in-depth exploration of recycled materials from Kenyan urban hubs, and the conception, design, and prototyping of captivating accessories, showcased at a prestigious exhibition in Milan, Italy.
Taking the Hassle out of Finding Gifts Aligned with Brand and Audience
We have mastered the art of conscious gifting – whether it's custom curations for board luminaries or crafting memorable impressions for hundreds of conference attendees, we ensure impactful gifting that resonates.
Elevating A Heritage Textile For High-End Accessories
An EU luxury house called on us for a special accessories project celebrating heritage textiles. Embracing the brand's exacting benchmarks, our mandate encompassed textile trials, meticulously managing production and stringent quality control measures for an elevated iteration of a treasured legacy fabric.
Forging A Modern Visual Identity From Centuries-Old Heritage
Summoned by a global team of heritage branding and design experts, we were asked to deliver creative inspiration and bespoke heritage research for the development of the brand identity of an innovative fashion brand that is reshaping the landscape of African design and craftsmanship.
Our Story
Creating the future doesn't mean putting away the past. It means protecting it and envisioning paths to steward traditions forward. Learn about how, from our beginnings as a project to document cultural heritage, we have become catalysts of creative innovation and enablers of creative enterprise.
Get to know us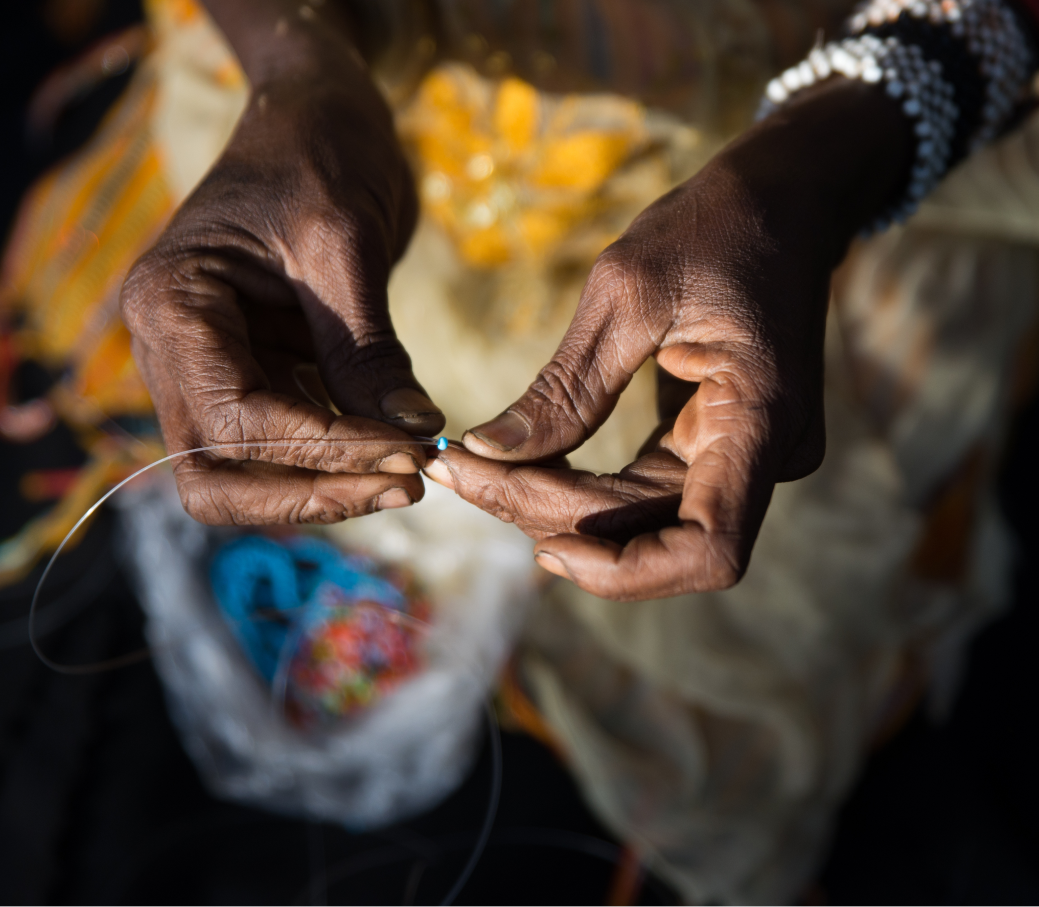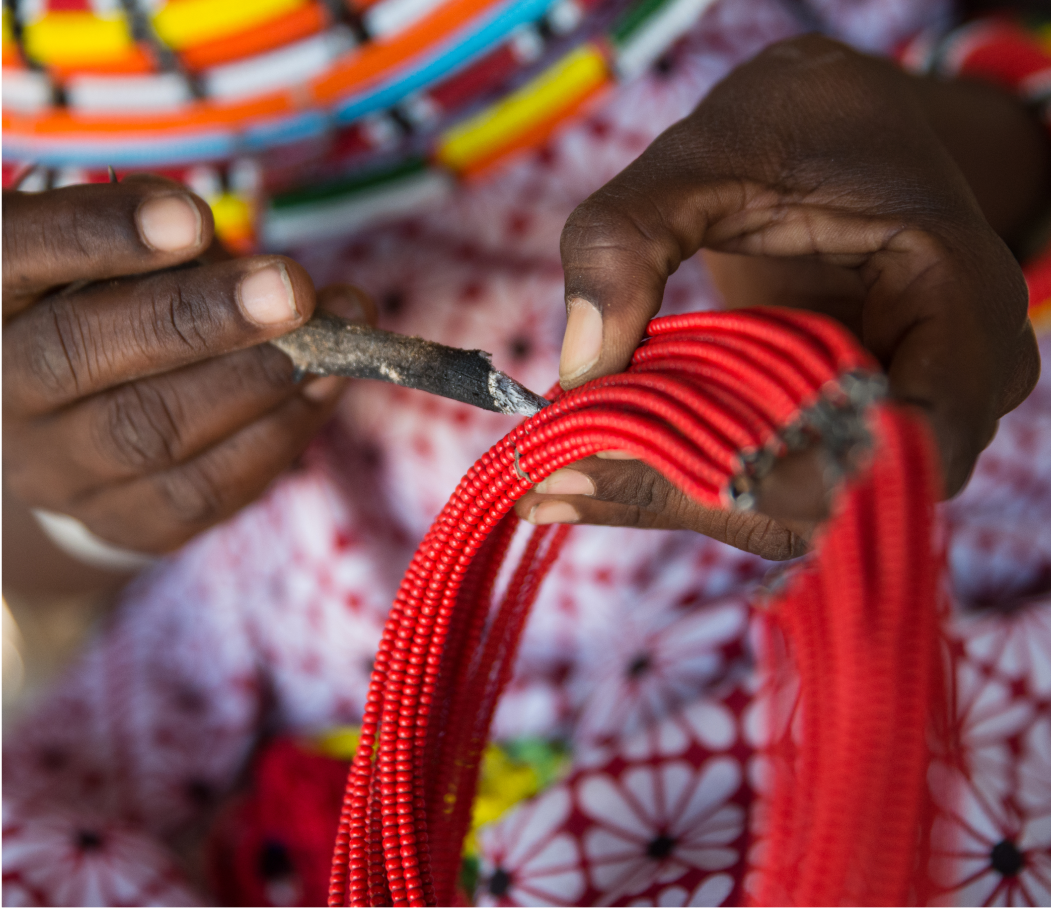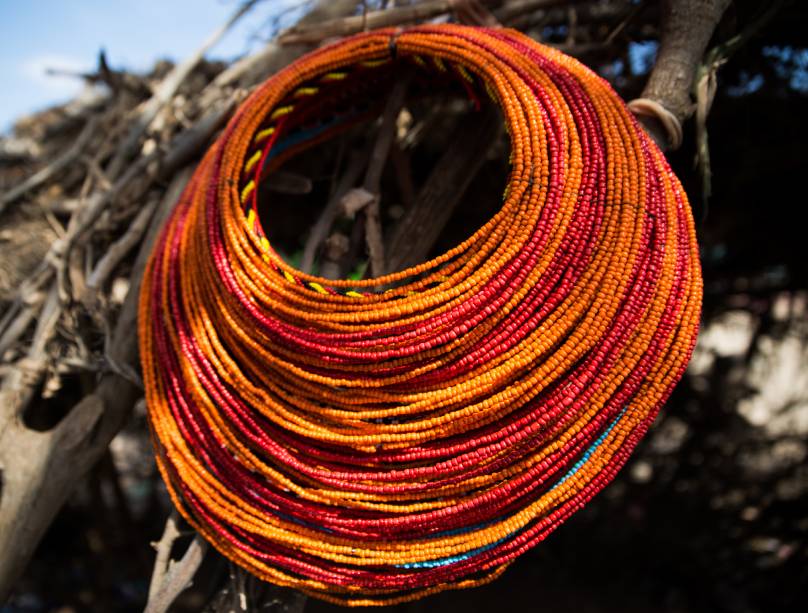 OUR IMPACT
From cataloging unique crafting methods and materials to creating economic opportunity, we are fervent believers in doing good as we do well, knowing that the two need not be mutually exclusive. We also know craft to be the OG of sustainable production.
HOW WE ARE PLAYING OUR PART.