To know Crafting Kenya is to take an immersive journey into Kenya's rich materials and craft heritage. It is to have a front row seat to the endless creative possibilities of a continent in forward motion, and bear witness to Africa's growing role in the global creative sector.
Heritage
A source of identity, unique beauty and values such as provenance that cannot be replicated.
Creative Innovation
We are determined to push creative boundaries, inspired by Kenya's crafts sector, whose resourcefulness turns little into much.
Mastery
We aim to acquire unrivaled technical expertise in our niche and subject matter to effectively innovate.
Collaboration
We invest in win-win, equitable collaborations with like-minded partners.
Impact
We know that creating sustainable cultural, socio-economic and environmental impact can co-exist with enterprise and innovation.
Flashback to September 2014. This leg of our countrywide journey leads us to the soapstone quarries of Western Kenya. Against a dramatic backdrop of rolling hills and gigantic soapstone pieces, we marvel at the diligent carvers masterfully transforming shapeless rocks into sculptural wonders without sketches in sight. On seeing us, the local quarry comedian launches into a demonstration of how his soapstone dolphin sculpture in front of us would swim if it came alive.
Crafting Kenya's focus on people (artisans), materials and techniques is once again validated, as is the decision to turn a personal need of a research resource into a responsibility to document Kenya's rich traditional and contemporary craftsmanship via data and professional photography. Crafting Kenya's potential to become a bridge between inspired artisans and innovative brands takes shape.
Today, we are catalysts of creative innovation, and a one-stop shop for global design brands keen on leveraging Kenya's craft and materials heritage for their production.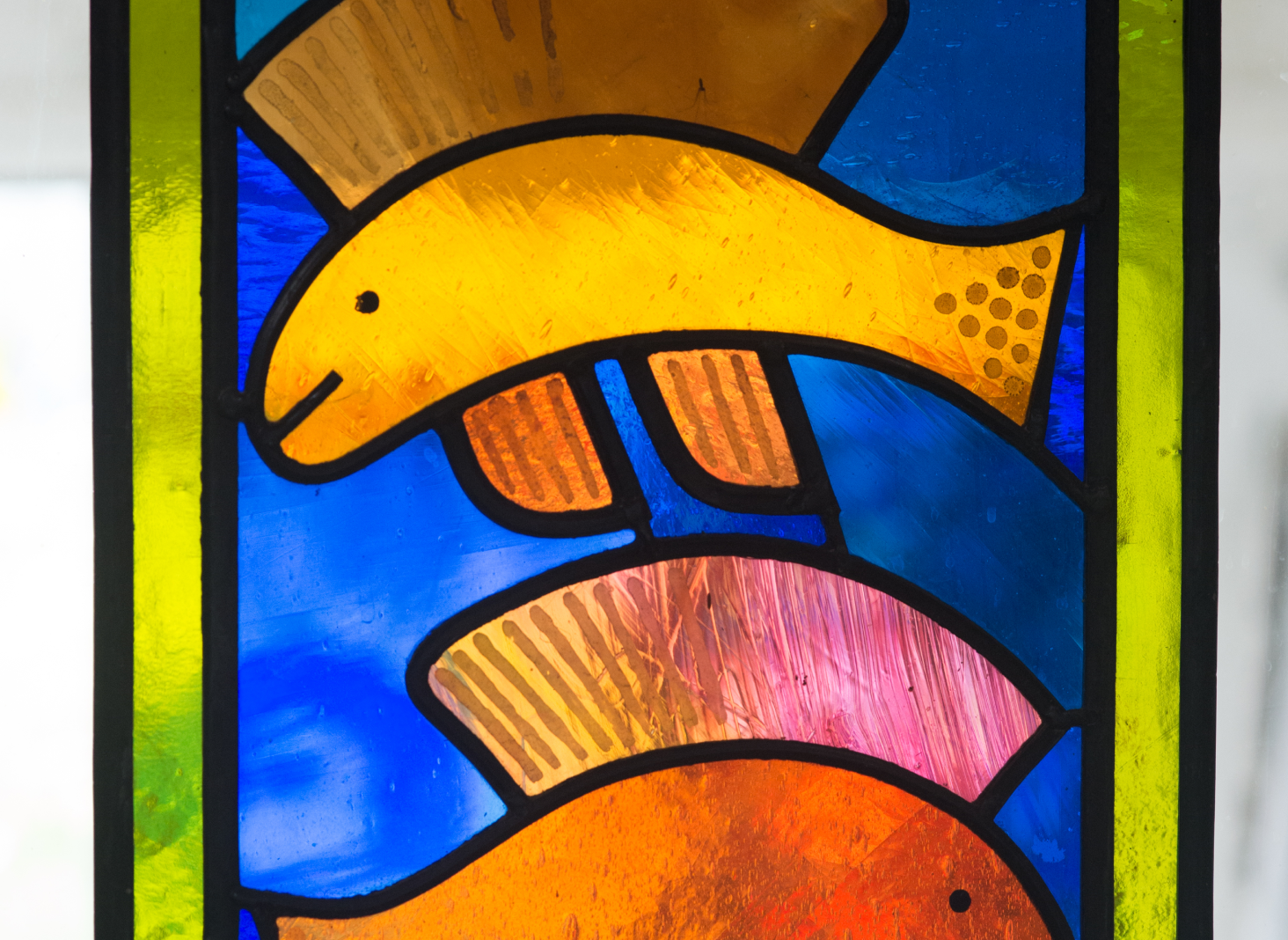 THE ARTISANS
Our partner makers are valued creative and production partners, as well as important custodians of heritage. Their motivations for engaging with their craft are as diverse as their backgrounds and worldviews.
Rosina Solo, Basket Weaver
Jamila Hamisi, Earring Maker
Evelyne Otieno, Ceramic Glazing Specialist
Thomas Kapere, Gallery Manager at Glass Factory
Najash. A. Hafidh, Swahili Wood Worker
Ahmed Mohammed Ali, Lamu Door Maker
Anab Hersi, Traditional Crafts Artisan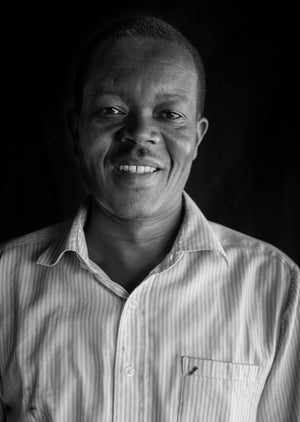 Bernard Maina, Wood Carver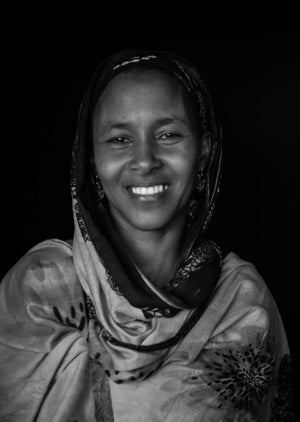 Fatuma Warrio, Traditional Crafts Artisan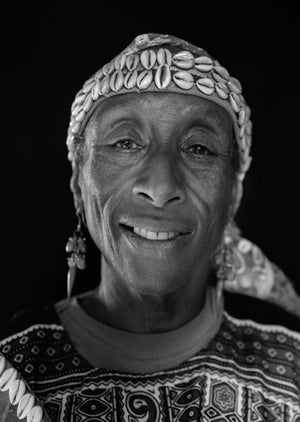 Godano Tuke, Traditional Crafts Artisan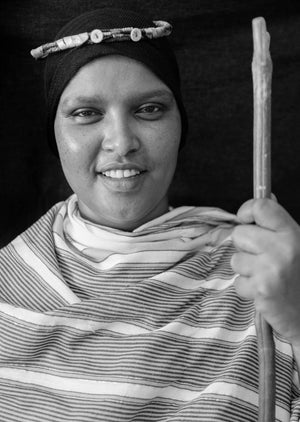 Hadija Abduba, Traditional Crafts Artisan
Hadija Bakari, Palm Leaf Weaver
Isiah Chebiator, Artist who turns trash into art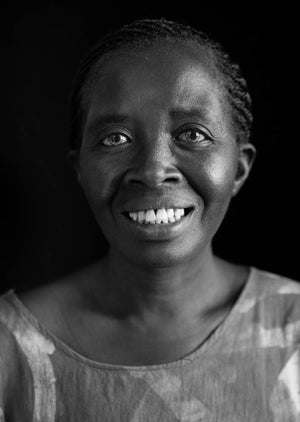 Margaret Okello, Textile Weaver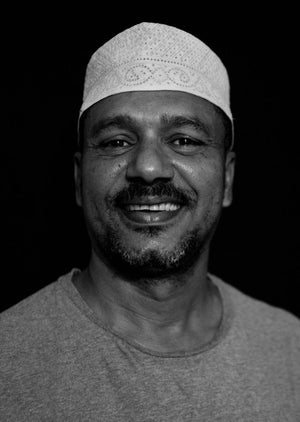 Mbarak Omar Slim, Jewelry Maker using ceramic from excavation sites
"Through this job I have educated my 8 children, all of whom have gone on to finish university."
- Rosina Solo, Sisal Basket Weaver
"[Textile] Weaving is relaxing. And then I get to make some extra cash after attending to my farm."
- Margaret Okello, Textile Weaver
"Back in primary school, I was an artist. I used to draw landscapes - I was good in art."
- Pottery Glazing Specialist
"Everything we do here is fun. It is a place where magic happens. This sector creates employment and helps the economy."
- Thomas Kapere, Gallery Manager
"My trade as a woodworker has taken me places. From Italy to Mozambique to Bahrain, where I have been to conferences on craft."
- Najash. A. Hafidh, Swahili Wood Worker
"This work is my life. That's why I like it. It is traditionally old people's work, but we [young people] like it."
- Ahmed Mohammed Ali, Swahili Door Maker
"I didn't learn how to make these rings in school. I had to work to eat, and so I started making these rings. My stomach taught me how to."
- Mbarak Omar Slim, Jewelry Maker using ceramic from excavation sites
"I didn't learn how to make these rings in school. I had to work to eat, and so I started making these rings. My stomach taught me how to."
- Bernard Maina, Wood Carver
"I didn't learn how to make these rings in school. I had to work to eat, and so I started making these rings. My stomach taught me how to."
- Mbarak Omar Slim, Jewelry Maker using ceramic from excavation sites
"I like my job because no one tells me when to go to work and when to leave work."
- Rubai Mang'ele, Wood Carver
"I enjoy stitching very much. If two months go by without having created new patterns I don't feel OK."
- Jason Kidinga, Leather Workshop Lead
"In this community women have to know how to weave. Young girls are taught how to weave while at school."
- Hadija Bakari, Palm Leaf Weaver
"I was sitting at the beach and I saw all this trash, and I told myself why don't I change all this trash into money."
- Isiah Chebiator, Artist who turns trash into art
"[Textile] Weaving is relaxing. And then I get to make some extra cash after attending to my farm."
- Margaret Okello, Textile Weaver
"I didn't learn how to make these rings in school. I had to work to eat, and so I started making these rings. My stomach taught me how to."
- Mbarak Omar Slim, Jewelry Maker using ceramic from excavation sites